BLUBIZ HOTEL MY DINH SONG DA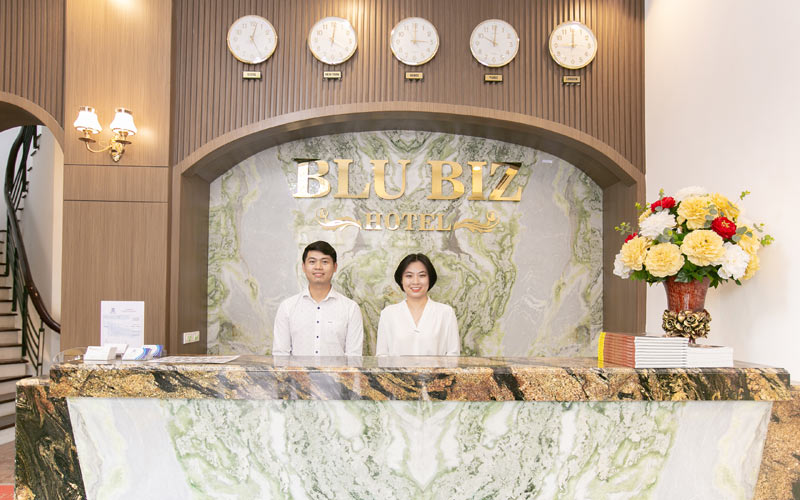 Thank you for your interest in BLUBIZ HOTEL ME TRI!
Conveniently located in the prime location of the intersection of Tu Liem, Cau Giay, My Dinh, Trung Hoa Nhan Chinh, near the new administrative center of Hanoi Capital and right on the main road Pham Hung and Me Tri streets), directly into central Hanoi.
Blubiz Hotel Me Tri is a 3 star hotel with exquisite modern architecture, European-style rooms, luxurious Korean furniture, panoramic city views with 100% The large glass windows welcome the natural light, full of green trees, direct views of Keangnam building, the National Convention Center and the National Museum of Hanoi.
Blubiz Hotel Me Tri is always selected for long trips and business in Hanoi. From the hotel, you just 30 minutes to Noi Bai International Airport, quickly go straight to the center of Hanoi Capital on the main road, spacious, spacious Hanoi, considered one of. The symbolic streets of the Capital. Right next to the hotel is the National Convention Center, My Dinh Stadium, Hanoi National Museum, the Embassy of Korea, the largest chain of banks in Vietnam, the commercial center and administrative center Famous as Keangnam Building, Grand Plaza, Big C Garden, Charmvit Tower, . .
With nearly 30 luxurious luxury rooms, elegant furniture, full facilities and space quiet, quiet. Blubiz Hotel Me Tri is a delicate silence in the heart of crowded, crowded city, the ideal stopover for tourists and long-term business in Hanoi.
With the motto of our hotel's strong slogan: "OUR HOTEL - YOUR HOME". Professional staffs who are proficient in 3 languages ​​(Vietnam - Korea - UK), enthusiastic and devoted 24 hours a day, 365 days a year. Create a warm, warm atmosphere for customers to feel like staying in their own homes on the trip and work when stopping at our hotel. Especially when staying in Blubiz, guests are always served complimentary breakfast buffet with a variety of delicious dishes. During special holidays and birthdays, we will always have special gifts and shimmering candles to create warm atmosphere in the days away from your family.
Your satisfaction and smile are the joy and motivation for BLUBIZ HOTEL ME TRI to develop.
Honor to thank you!
Tam Le
Business Manager
---
BLUBIZ HOTEL ME TRI

Add: 10 Me Tri Ha, Nam Tu Liem, Hanoi

Email: sales@blubizhotel.com.vn

Tel: +84 2432 262 670/ +84 2432 606 888


BLUBIZ HOTEL MY DINH
Add: 42 lane 2, Tran Van Lai, My Dinh, Nam Tu Liem, Hanoi
Email: sales.mydinh@blubizhotel.com.vn
Tel: +84 24 3388 0999/ 3650 0999
BLUBIZ HOTEL MY DINH SONG DA
Add: 71, TT4, My Dinh Song Da urban area, Nam Tu Liem, Hanoi
Email: sales.mydinhsongda@blubizhotel.com.vn
Tel: (+84) 243 586 0999